"Multigenerational transmission process defines a very broad pattern in which children emerge with lower levels of differentiation than their parents and others emerge with higher levels of differentiation while most continue at about the same level as the parents."  –Murray Bowen
"I view the family projection process as a natural phenomenon that develops as any phenomenon in nature when conditions are favorable for it. At the same time, I believe the 'favorable conditions' can be controlled and modified if we can be more aware of the way that process operates." –Murray Bowen
"(The process of differentiating a self) requires knowledge of the function of emotional systems in all families and the motivation to do a research study of one's own family. The study requires that the researcher gain control over his emotional reactivity to his family, that he visit his parental family as often as indicated, and that he develop the ability to become a more objective observer in his own family." –Murray Bowen
"(One) can begin to see the triangles and the part he plays in the family reaction patterns, he can begin the more complex process toward differentiating himself from the myths, images, distortions, and triangles he had not previously seen." –Murray Bowen
Community Clinical Services
CSNSF provides services for community and clinicians!
CSNSF is pleased to announce Community Clinical Services available in Houston, Texas. These services include family systems psychotherapy for individuals, couples, and families with or without the use of neurofeedback and biofeedback for self-regulation of anxiety.
CSNSF Community Clinical Services is a practicum/internship/field placement site for Social Work, LMFT, and LPC students.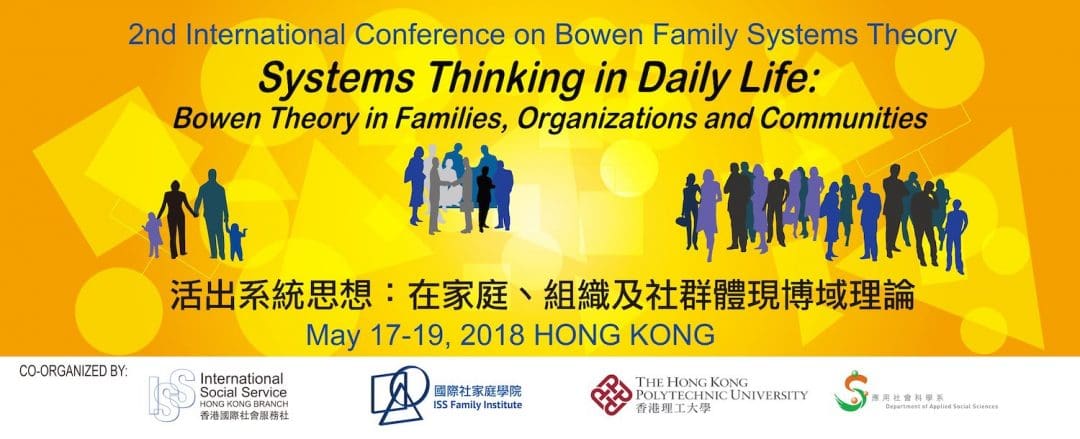 Held in Hong Kong May 17-19, 2018, the theme is "Systems Thinking in Daily Life: Bowen Theory in Families, Organizations and Communities." Please, join us.