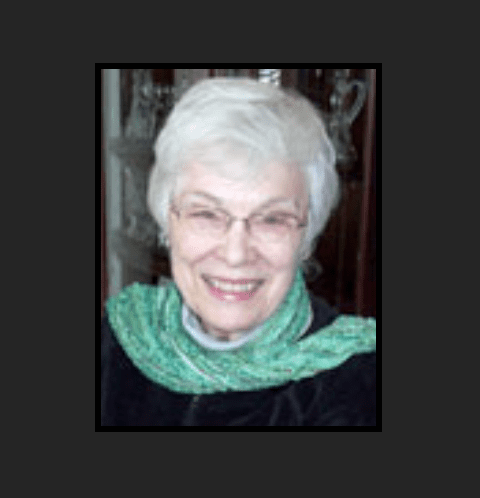 Emeritus, Founding Director
Louise Rauseo, RN, MS
Louise Rauseo, RN, MS, has been a board member from 1995 when she co-founded CSNSF with Victoria Harrison until 2018 when she became Emeritus Member of the Board. Mrs. Rauseo initiated the programs in El Paso, TX where she continued as local director of CSNSF programs until 2014. Her interest in the family issues around migration and emotional cutoff led her to move from Annapolis, MD to El Paso in 1994 for five years of learning and teaching.
She was first associated with Georgetown Family Center from 1980-1990 as a member of the biofeedback clinical staff. Since 1990, she has been a member of the clinical faculty and in 1990-1993 she served as coordinator of the Biofeedback Programs.  Mrs. Rauseo retired from The Bowen Center faculty in 2012.
After 1999 and her return to Annapolis, MD, Mrs. Rauseo continued to travel to El Paso on a quarterly basis to make Bowen theory available at the US/Mexico border for interested residents. She inspired and instructed the development of local leadership who worked on CSNSF Border Programs there until 2021.
Mrs. Rauseo moved from Annapolis, MD to Millersville, MD in 2017 and is taking time to organize new directions for her time and thinking after the death of her husband, Nick Rauseo.
CSNSF Board of Directors and all who have studied with her are grateful for all that Louise Rauseo has contributed through her leadership, research, writing, teaching and coaching consultation.
Research
Leaders for High-Risk Families
Developing Family Leaders for High-Risk Families and Youth
Mid Year Report on Joint Project
CSNSF Border Programs with El Paso Juvenile Probation Department
A pilot project of CSNSF Border Programs began in February 2012 to offer classes based on Bowen Theory to a small number of families with offspring in Juvenile Probation.  Donations to CSNSF have aided this program to purchase materials for the families and to reimburse Louise Rauseo for her increasing travel to direct the project.  The work of the administrative assistant is partially funded by the donations as well as scholarships for probation officers to attend CSNSF programs.
 Program Planned and Lessons Learned
Classes based on Bowen's eight concepts were designed to present a new way of thinking about the symptoms in the family, to address the reactivity present in the family, and to engage the possible leadership potential of the participants.  Classes in Bowen theory were given by Ms. Ada Luisa Trillo and Ms. Kathy Revtyak assisted by Ms. Liza Richardson.  Ms. Revtyak also introduced exercises designed by Capacitar (www.capacitar.org) to decrease reactivity and increase the possibility of thinking for this unusually tense and reactive population.
Of the initial 12 families assigned to the project, only 6 were able to attend the classes.  When some of those juveniles were moved into more restrictive living, the officers did not see the value of having parents continue in the twice a month classes. With various challenges to the system and to the families, only 3 were able to continue through most of the classes in the first six months.   Gradually it has become evident that the thinking in the classes is so different from current thinking in the system that other steps are needed.
 In these first six months of the project it became clear that the Juvenile Probation Department carries a task for society to manage "out of control" behavior that has not been addressed effectively up to this point of the juvenile's life. One goal is to prevent long-term incarceration for these acting-out young people.   Simply by definition, the demands from society make this a highly stressed organization.  It is interesting to ponder and observe how much tension is concentrated in the job to "save" each kid.   The expectations from society are both subtle and overt.
 In the process of trying to bring order into a disorderly situation, a big dose of  "blame" is available to be passed around.  Parents believe they are blamed for their child's problems and also asked to do the impossible in changing this kid that they have already been ineffective in trying to "fix". The request for parents' involvement often comes in terms of asking them to be "on top" of the kid more, to monitor more, and to be "in charge".  This is met with a combination of helplessness by some and anger or frustration by others.  It seems to always be accompanied by increased "child focus" on the part of both the juvenile probation system and the parents.
The shift from "child focus" to focus on the emotional process in the family is a giant leap for all involved.  Initially this was addressed mainly with the director of the JPD programs and with the families.  Now it is evident that it must be addressed in several points in the active triangles in the system.  These interlocking triangles include the juvenile, the parents, the probation officers and their supervisors, the judges, and the court system.  Schools and counselors and therapists are also in the mix.
 Mid-Year Correction
At midpoint in this project, the team stopped to evaluate the effort and to change   course as needed.  The Juvenile Probation System has more layers of communication than the team realized in the beginning.  Two efforts are in place now to be in better contact with the most vital points in the triangles.  This means, first, better and direct communication with the officers.  The team will communicate directly with the referring officer about the program and each family's participation.  In addition, the teachers will do more actual teaching of Bowen concepts with the probation officers and their supervisors as their schedule permits.  Another effort involves ongoing contact with the judges in the system.
At this mid-point, Juvenile Probation saw the value of offering the class to several new families with a better system of connecting them to the class and coaching.  The need for individual coaching of these families was more apparent as the level of symptoms and reactivity in the families became clear.  With a limited number of available people in the CSNSF Border Programs team, Ms. Rauseo made a decision to increase her available time and set up regular coaching with the families attending.  Ms. Trillo and Ms. Revtyak, in consultation with Ms. Rauseo, are also able to offer coaching to some of the families.
It is increasingly clear that the referrals from the probation officers often represent their frustration in trying to get the families to "do something" about their acting-out young. For example, the families have often been referred to parenting classes.  In discussing their prior classes the parents often say they would like to do better but are at a loss to manage their emotions and make the necessary changes in the face of their juvenile's behavior.  Families also express a lot of fear and reactivity to the perceived blame that they experience from the schools, courts and juvenile probation
With these facts in mind, five new referrals were seen in August and all of the families are now in coaching as a part of this court-ordered project.  The program now consists of one class and one coaching session monthly as a minimum requirement of participation.  One goal of coaching is to help the parents begin to observe "self" and learn about the reactivity in which they live.
One apparent improvement came with the opportunity to offer coaching directly after the initial interview and assessment of new families.  These families have participated more readily in the class.  The women show some ability to shift from the reactivity they bring to the sessions and to begin with more questions and observations.  The three families who have remained in the classes for the first 6 months also show a significant change in their ability to think and observe themselves.
This mid-course correction offers new opportunities to learn more about the potential in this kind of program for families with severe symptoms in one or more offspring.  The population includes families with several generations of similar problems and evident lack of stability in the preceding generations.  Significant cutoff from family is obvious in most of this population, and a sense of hopelessness pervades their thinking.
The program's focus on the potential leadership of a single mom or divorced dad is a new concept for most of these families. Providing the three generation family history is also intriguing (while a bit confusing) for this population.  However, the value of the family diagram has never been clearer as a broad reference point and as a tool to communicate systems thinking.  The ability to move out of blame to observe the facts of their lives has been a major "first step" for these families.
This project will continue with the current changes until the end of January at which point the evaluation will help point a future direction for this team and  possibly for future funding.
Publications
2015. "Impinged Families and Societal Anxiety." Family Systems Forum. Volume XVI, 1:1.
2014. "Mid-Year Report: Joint Project of CSNSF Border Programs, El Paso Juvenile Probation Department." Family Systems Forum.  Volume XIV, 3:6.
2014.  "Family Leadership in Anxious Times." Family Systems Forum. Volume XIV 2:3.
2014.  "Family Leaders for Youth in Juvenile Prevention: A Joint Project of CSNSF Border Programs and El Paso Country Juvenile Probation." Family Systems Forum. Volume XIII, 4:5.
2013.  "Natural Systems Study and Society in Trouble." Family Systems Forum. Volume XII, 1:3.
2008.  "The Human as a Part of Nature: Parallel Developments in Catholic Theology and the Study of Human Functioning." Family Systems Forum. Volume X, 3:3.
2008. "Survival, Fusion, and Functioning in Extreme Poverty." Family Systems 8(1):35-49.
2005.  "The Many Faces of Cutoff." Family Systems Forum. Volume VII, 3:1.
2003. "Migration and Emotional Cutoff" in Emotional Cutoff: Bowen Family System Theory Perspectives. Peter Titelman, ed. Binghamton: Haworth Press.
2002. Introduction to "The Glory in the Explained" by Dr. Steven N. Rauseo, Family Systems Forum. Volume IV, 3:9.
2001. "Standing Alone for the Common Good: Differentiation of Self as Social Action, Part II." Family Systems Forum. Volume III, 2:1.
2001. "Standing Alone for the Common Good: Differentiation of Self as Social Action, Part I." Family Systems Forum. Volume III, Number 1:1.
2000. "Emotional Process in Society: The Influence of Population Density and the Poverty of Difference." Family Systems Forum. Volume II, 4:10.
2000. "A Brief Personal and Impersonal History with Murray Bowen and Bowen Theory." Family Systems Forum Volume II,3: 20.
1995. "Relationships as Primary Regulators of Physiology." Family Systems 2(2):101-115."
1992. "Theory Meets Practice: Blood Pressure Responsiveness as an Indicator of Human Emotional Process." Conference on Integrating Science and Practice. Colorado Springs, Colorado. Association for Applied Psychophysiology and Biofeedback.
1987. "The Human as Part of Nature" in Systems and Spirituality: Bowen Family Systems Theory, Faith, and Theology, papers and proceedings of 1987 Conference on Theology. Joseph P. Carolin, ed.