CSNSF Third Symposium
Being Human:
Lessons from Nature, Science, and Bowen Theory on looking at ways the human adapts to a changing world for better and for worse
Thank you to those who attended!
Of the Symposium, Stefanie Ferrera writes, "I returned from Houston will a flood of ideas and renewed energy.  Considering the number of people who attended this CSNSF conference, and the number of connections made between people, one cannot know all of the ways that thinking was sparked, or opportunities were opened, but one can know that it was a learning event that left all involved with a deeper understanding of what "being human" means.  It will be interesting in coming months to look for work and writing from participants that reflect this learning."
In an effort to help capture and spur the work and writing she references, CSNSF has launched a
Facebook group
designed to continue the connections and discussions of the meeting. Please join us.
The presentations and discussions were instructive, illuminating, and thought-provoking. And we want to know what you found helpful, meaningful, or noteworthy.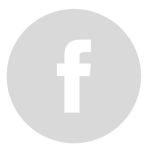 Order the DVD
If you didn't make it to the Symposium or you could benefit from reviewing the presentations. you can order the DVD and view the thinking at your leisure.