BACK TO BASICS: 2023-2024 ONLINE CLINICAL CONSULTATION SERIES
10 monthly seminars and individual coaching sessions.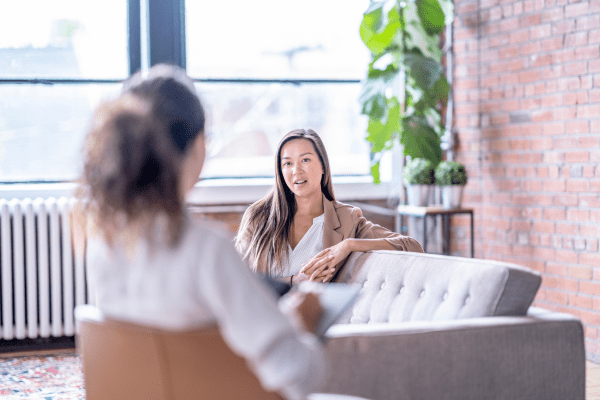 BACK TO BASICS: 2023-2024 ONLINE CLINICAL CONSULTATION SERIES ON BOWEN THEORY AND DIFFERENTIATION OF SELF AS THE BASIS FOR THERAPY
CSNSF will offer a monthly 3 hour seminar in a Zoom Room and individual coaching for up to 9 therapists or consultants who aim to strengthen their foundation in Bowen family systems theory. This program is designed for therapists and consultants who have attended the Bowen Center Postgraduate Training Program or a regional training program and who have an active clinical or consultation practice.
Everyone comes to the study and practice of Bowen theory with prior training. Everyone practices in an environment full of competing paradigms. Relationship therapies, attachment theory, psychoanalytic theories, emotion focused therapy, other family therapies, and eclectic approaches are common. Participants can use this seminar to better recognize and address influences over their practice that arise from their own family, the mental health field, society, and the environment.
Therapy and consultation also involve a reciprocal process in which emotional influences operate between people working with each other. Working on differentiation of self in one's own family is central to working on differentiation in clinical practice and consultation. This program will emphasize the parallel process of working on differentiation of self in one's own family and with clients in therapy. Participants can observe the difference that family work makes in the functioning of clients and client families.
MONTHLY SEMINAR
Victoria Harrison, MA, LMFT, will organize a monthly presentation and discussion based upon topics that address common challenges in shifting from conventional therapy to principles for practice based in Bowen family systems theory. The differences in therapy practice and process will be described and discussed using curated reading, recordings, and presentations as the springboard for thinking.
The monthly reading will feature Murray Bowen's original work:
Murray Bowen. Family Therapy in Clinical Practice.
The GAP Report
Commitment to Principles The Letters of Murray Bowen MD
collected and annotated by Clarence Boyd
Making Sense of Human Life, by Catherine Rakow.
The Family Diagram and Family Research: Tools for Differentiation of Self
by Victoria Harrison Murray Bowen teaching and clinical tapes.
Two or three participants will present clinical cases each session, followed by 30 minute discussions. Presentation will include a focus on: What do want to accomplish with this presentation? What challenge does this case represent? What other theoretical approaches are at play? What do you observe about your own reactivity and its origin in your family? Presenters will develop a family diagram or other illustrations for their presentations.
The presentation structure will be based on Bowen Center Postgraduate Program supervision process that Dr. Bowen established. One person will present to the seminar chair, Victoria Harrison, for 25 minutes. Observers will direct comments or questions to the chair who will turn them over to the presenter for comment and continued thinking.
Every presentation will be private and confidential. Registration indicates agreement that you will not talk about presentations outside the seminar itself. Please conceal the identity of the cases you present. Participants are responsible for obtaining signed releases if necessary.
INDIVIDUAL COACHING
The seminar series will also include monthly individual coaching with CSNSF faculty for a focus on ways that emotional reactivity in one's own family shows up in clinical practice and on ways that one's work on differentiation of self in the family shows up in clients and client families. Presentation of the therapist's own family will not be included in the seminar time.
WHEN: From 4 – 7 PM CST on One Wednesday a Month
September 27, 2023: Orientation to the Family Diagram and Family Research with Clinical presentations by Lorna Hecht and Amie Post
October and November 2023: Seminar and Individual Coaching
December 2023: Workshop on Understanding Physiology and Family Systems for Self-Regulation and Differentiation of Self
January 2024 – July 2024:  Seminar and Individual Consultation                  (Exact dates and curriculum will be provided upon registration.)
REGISTRATION FEE:
$2500 for 10 monthly seminars and individual coaching sessions. Scholarships or payment plans are available.
CEU's are available in Social Work, LPC & LMFT.